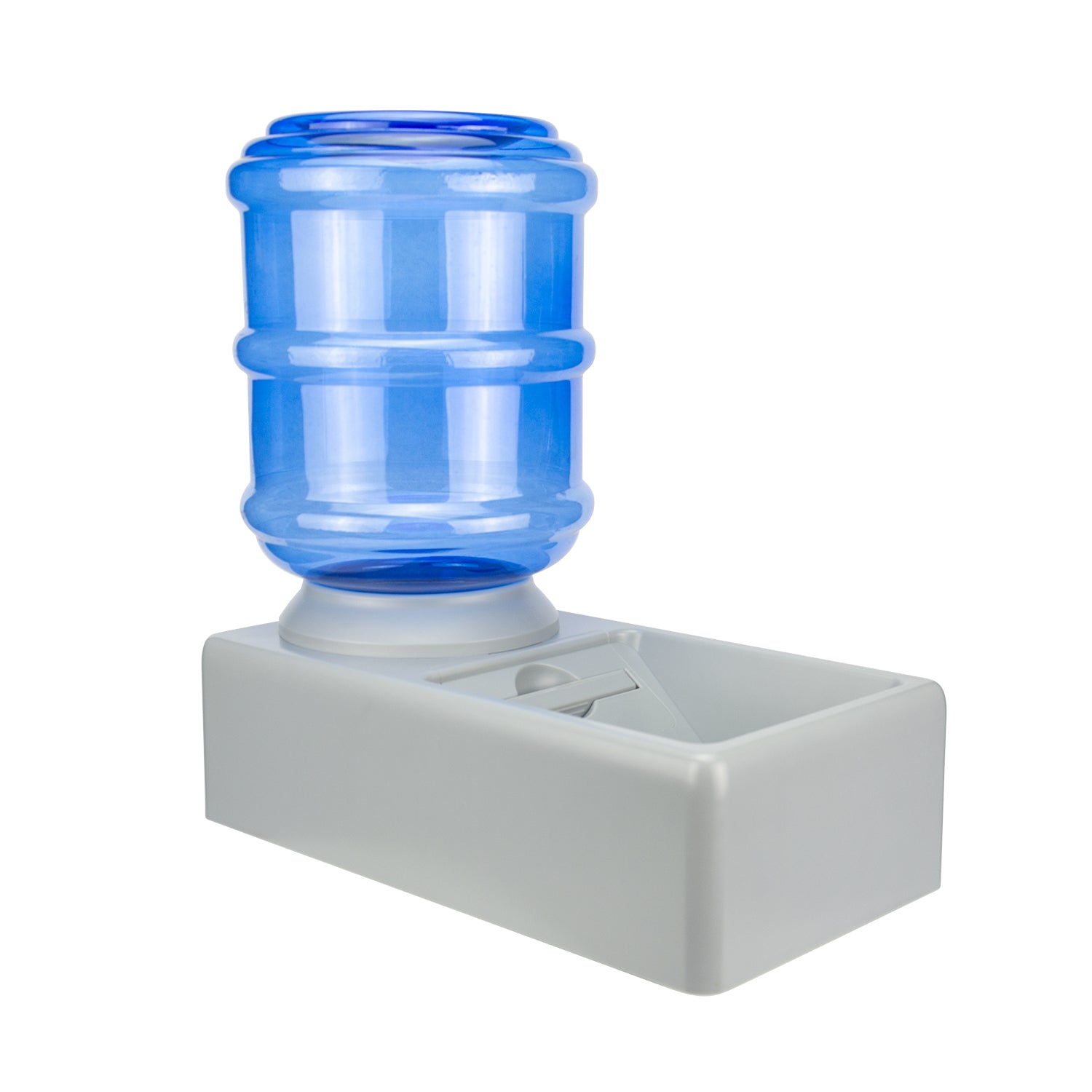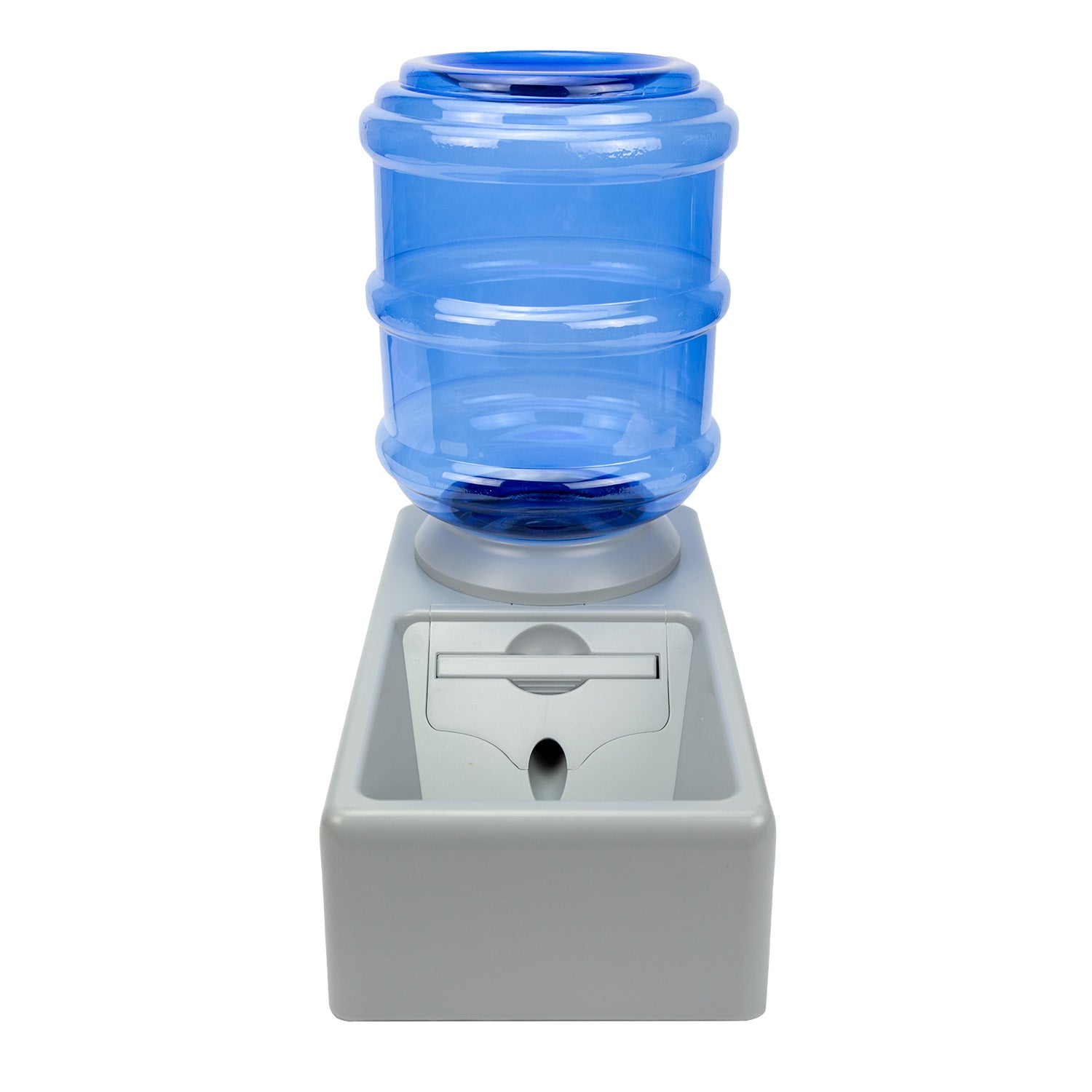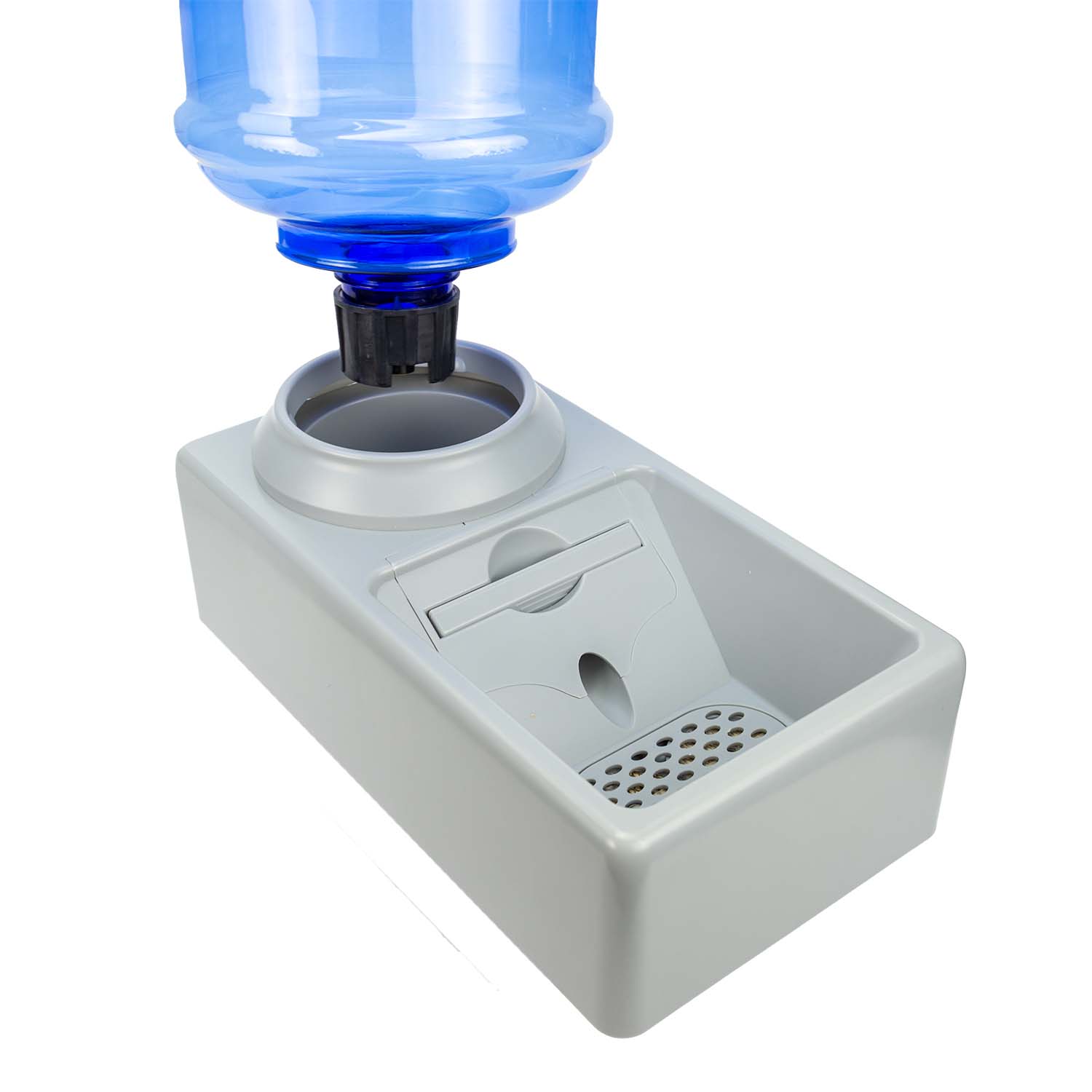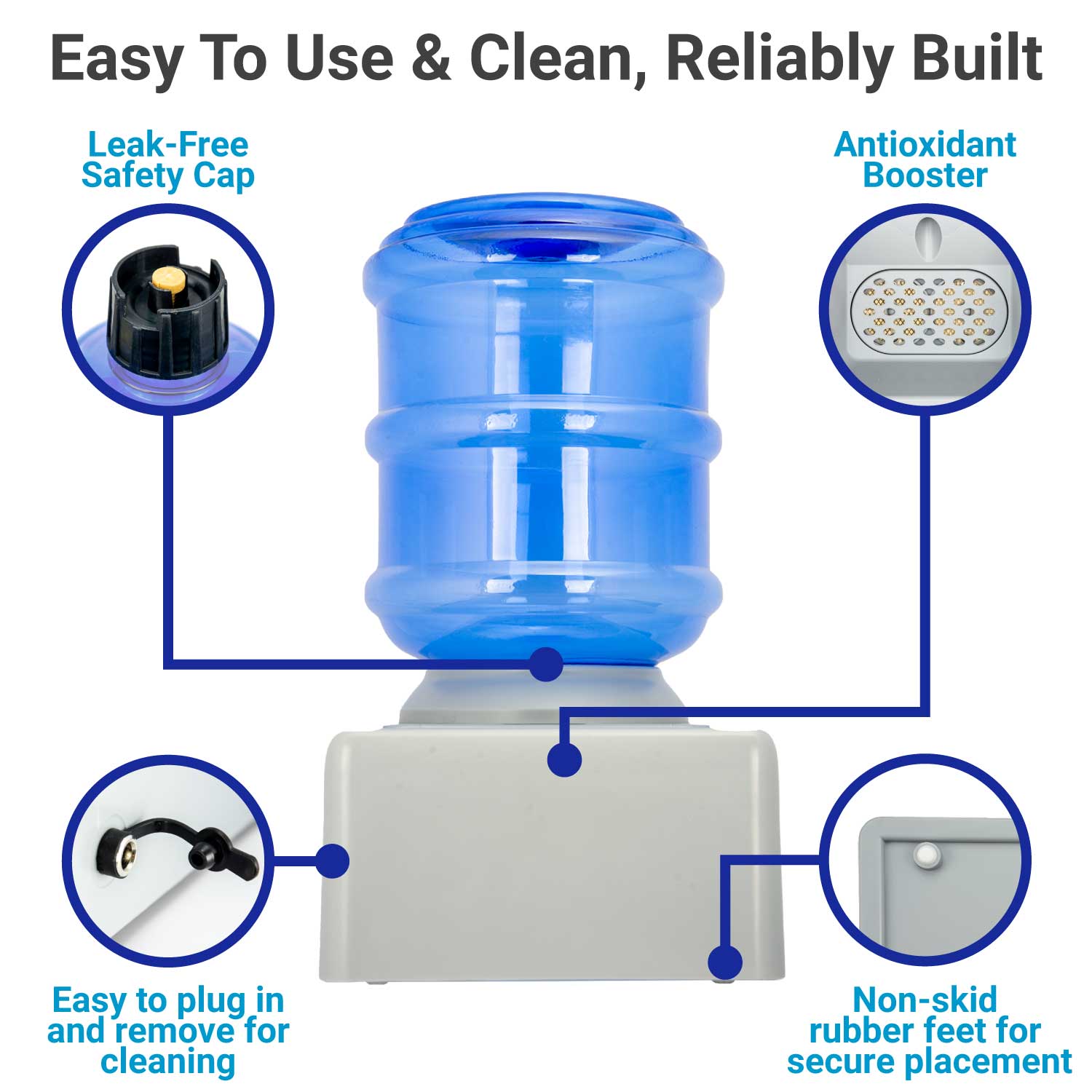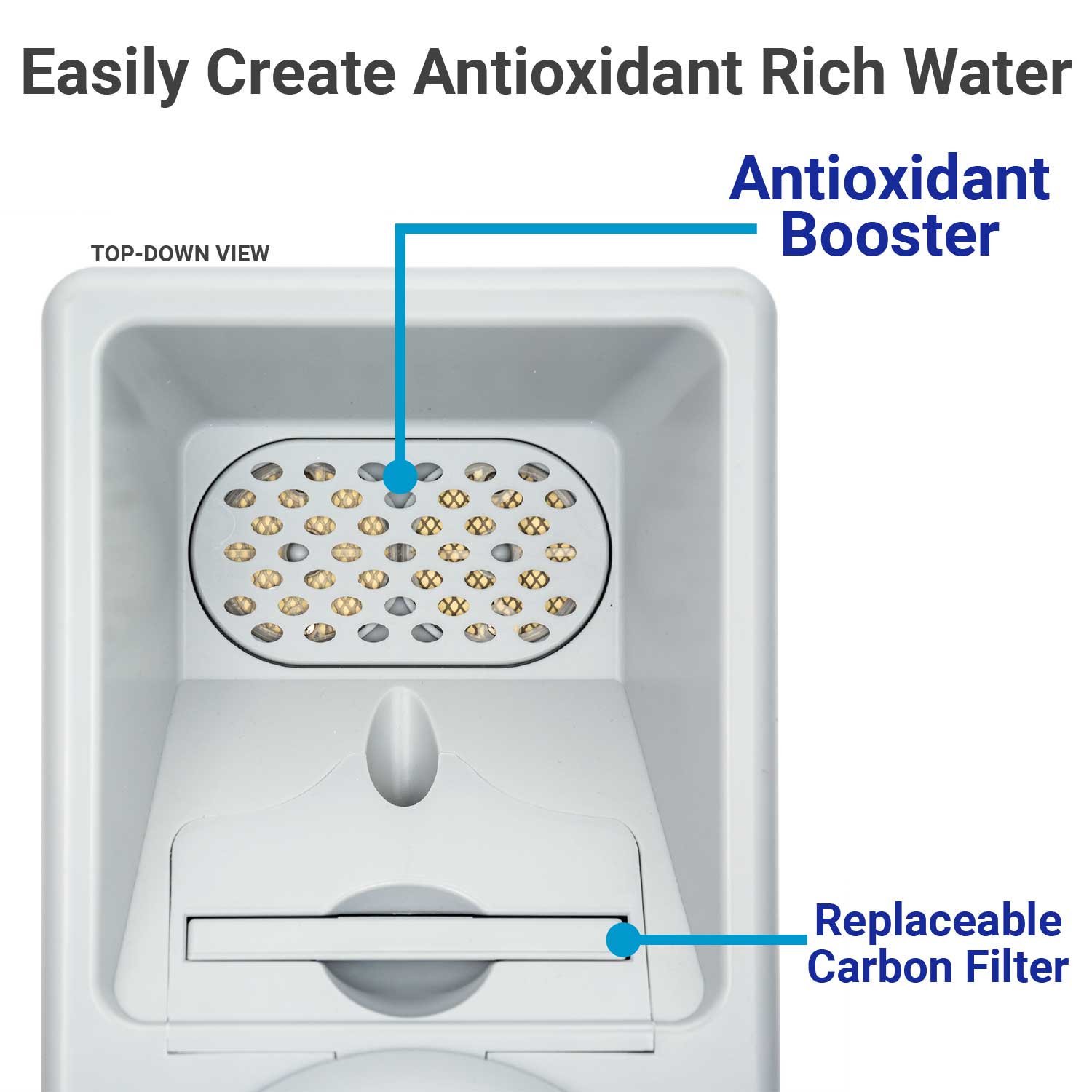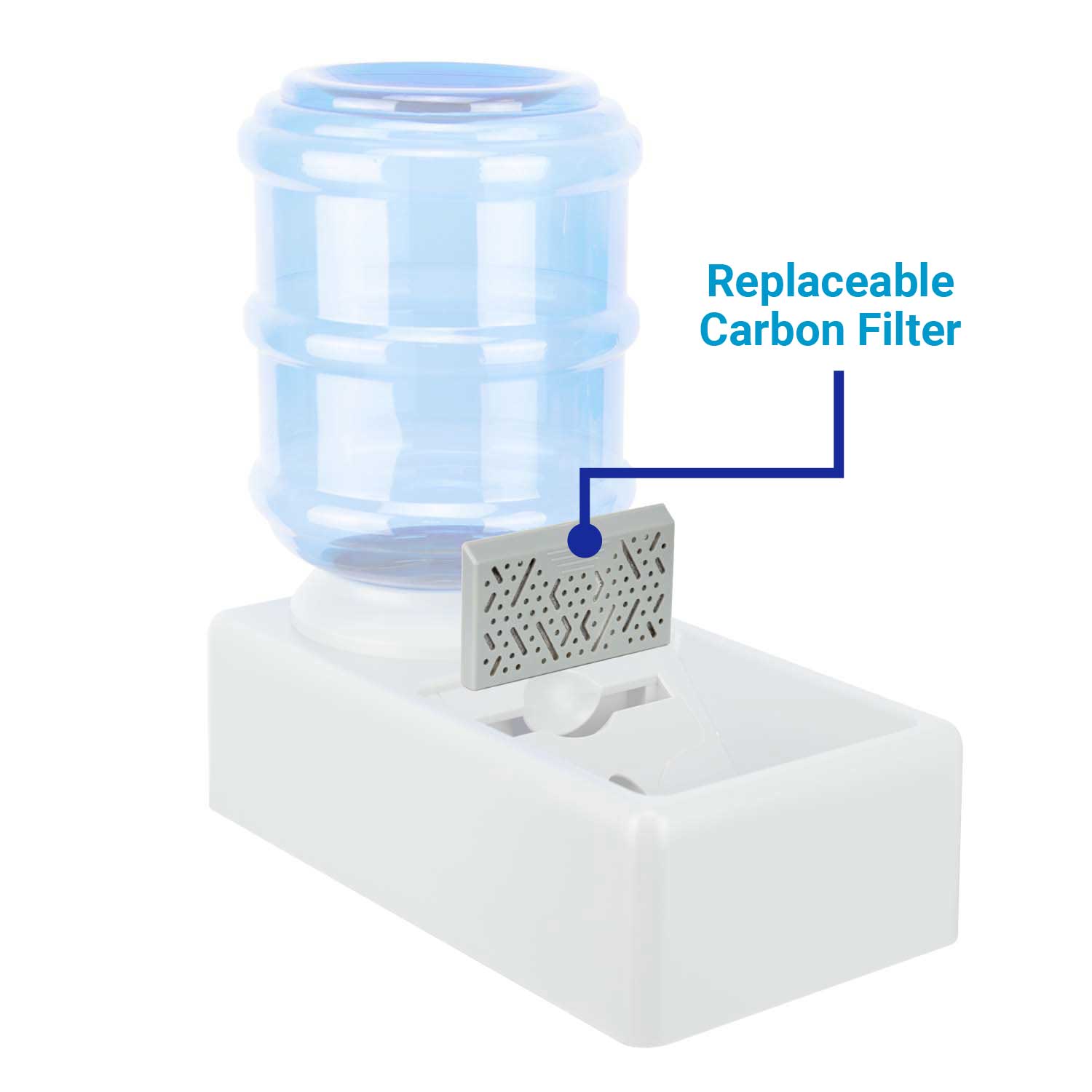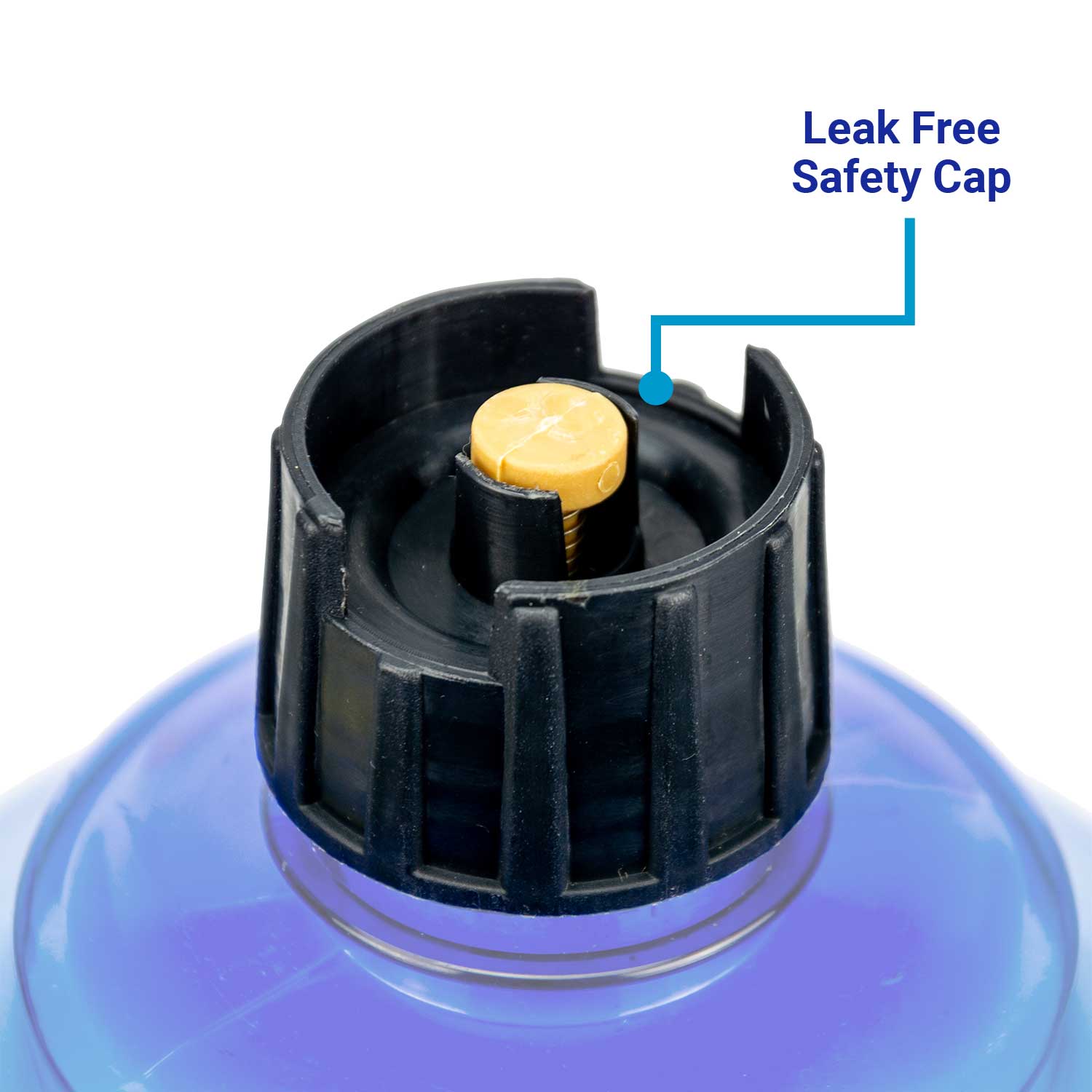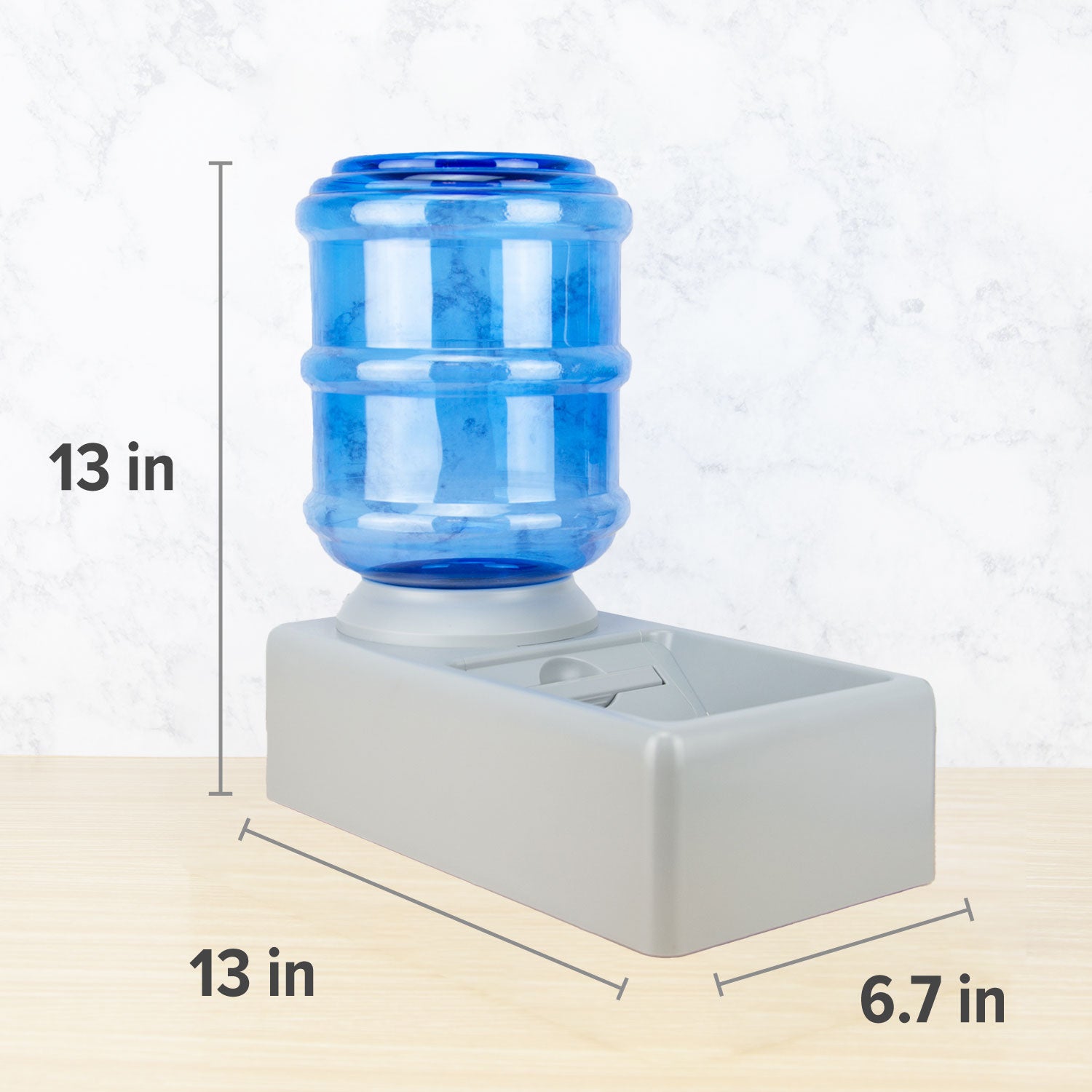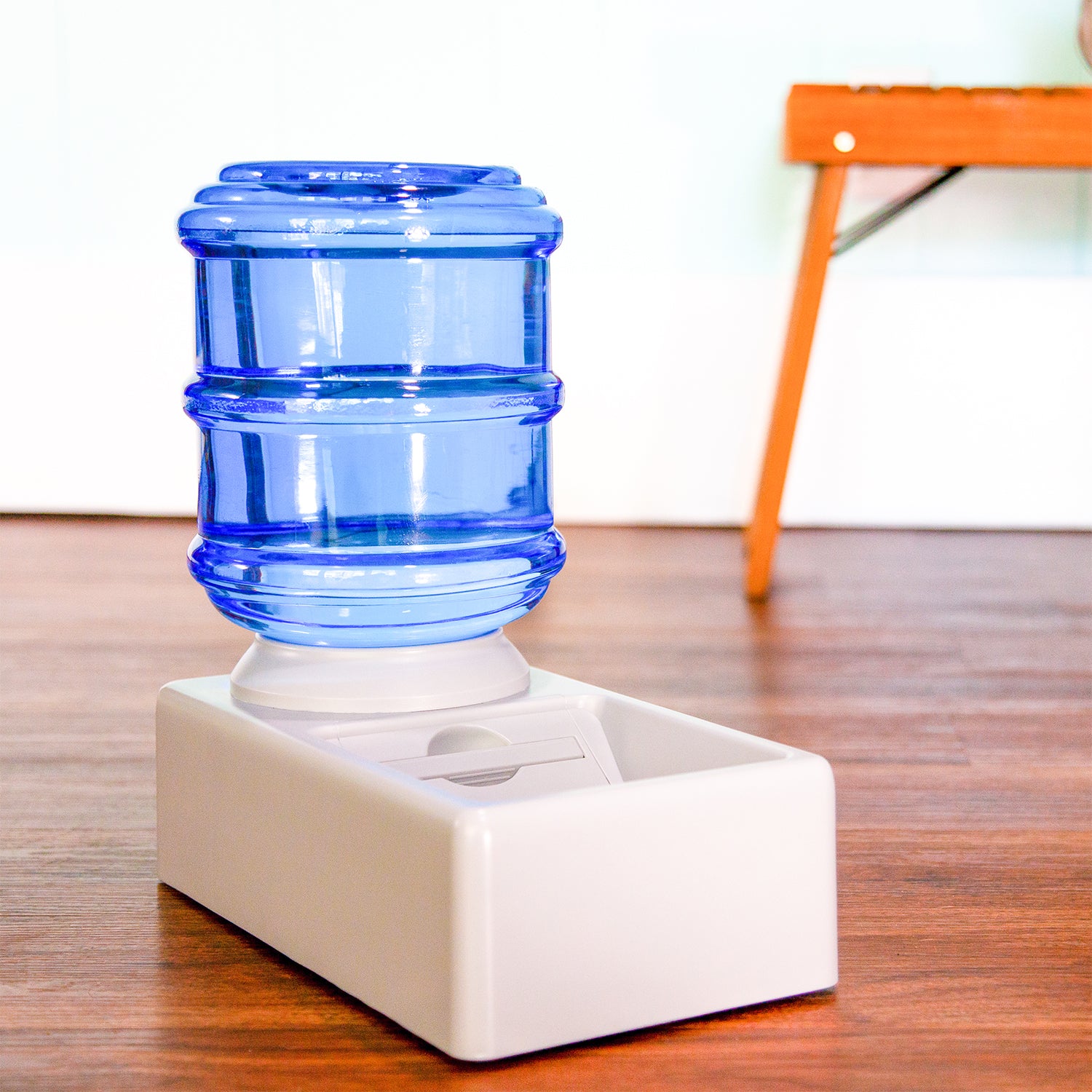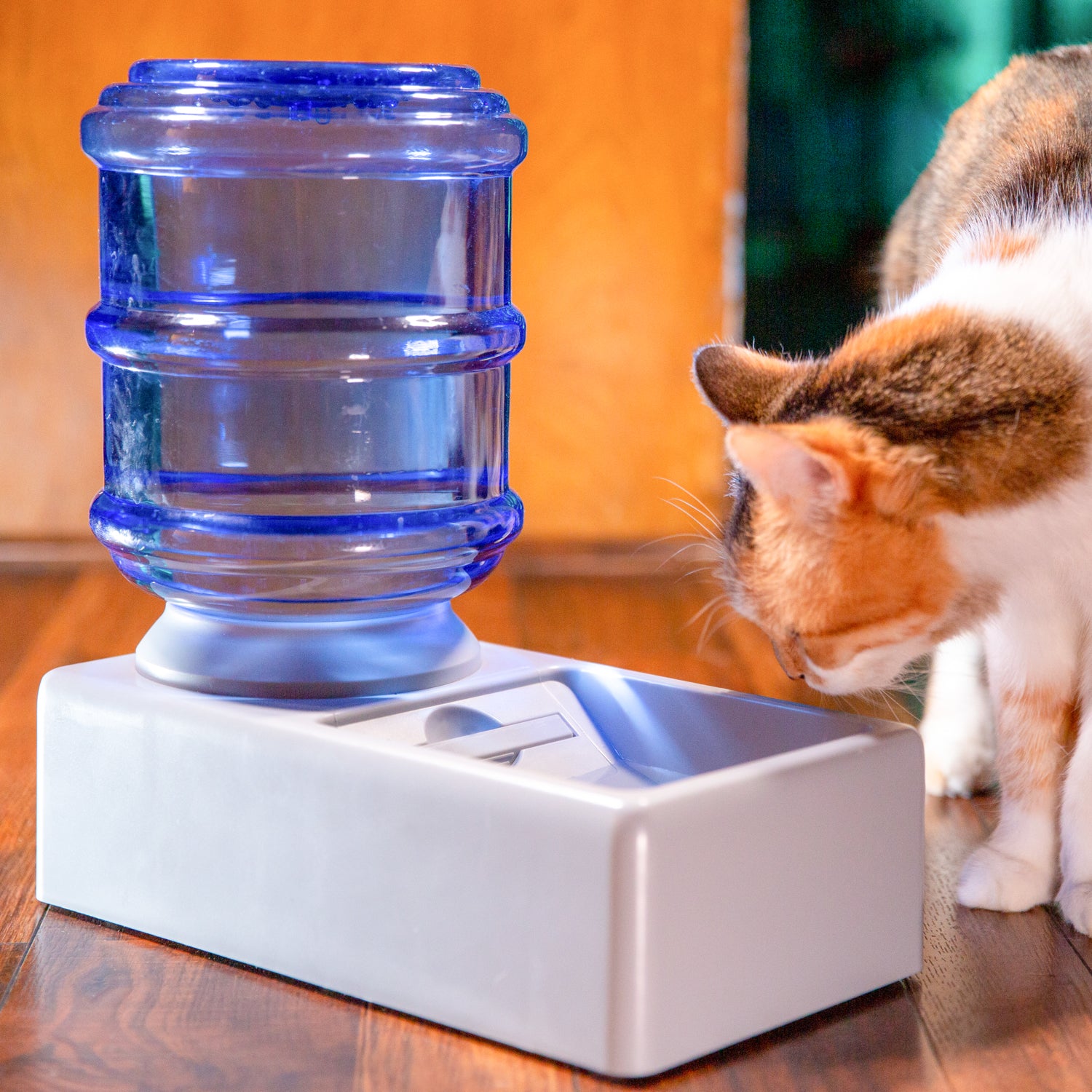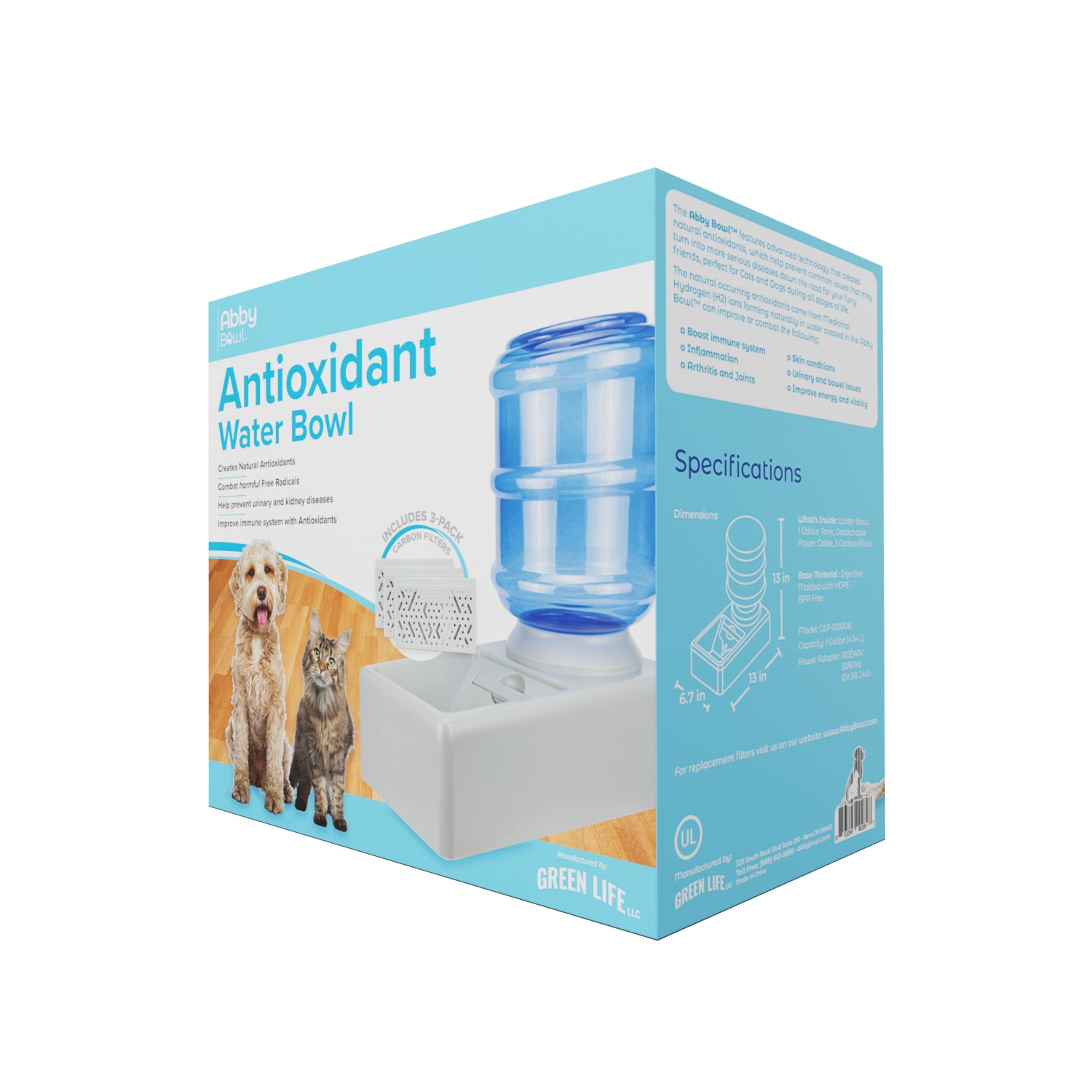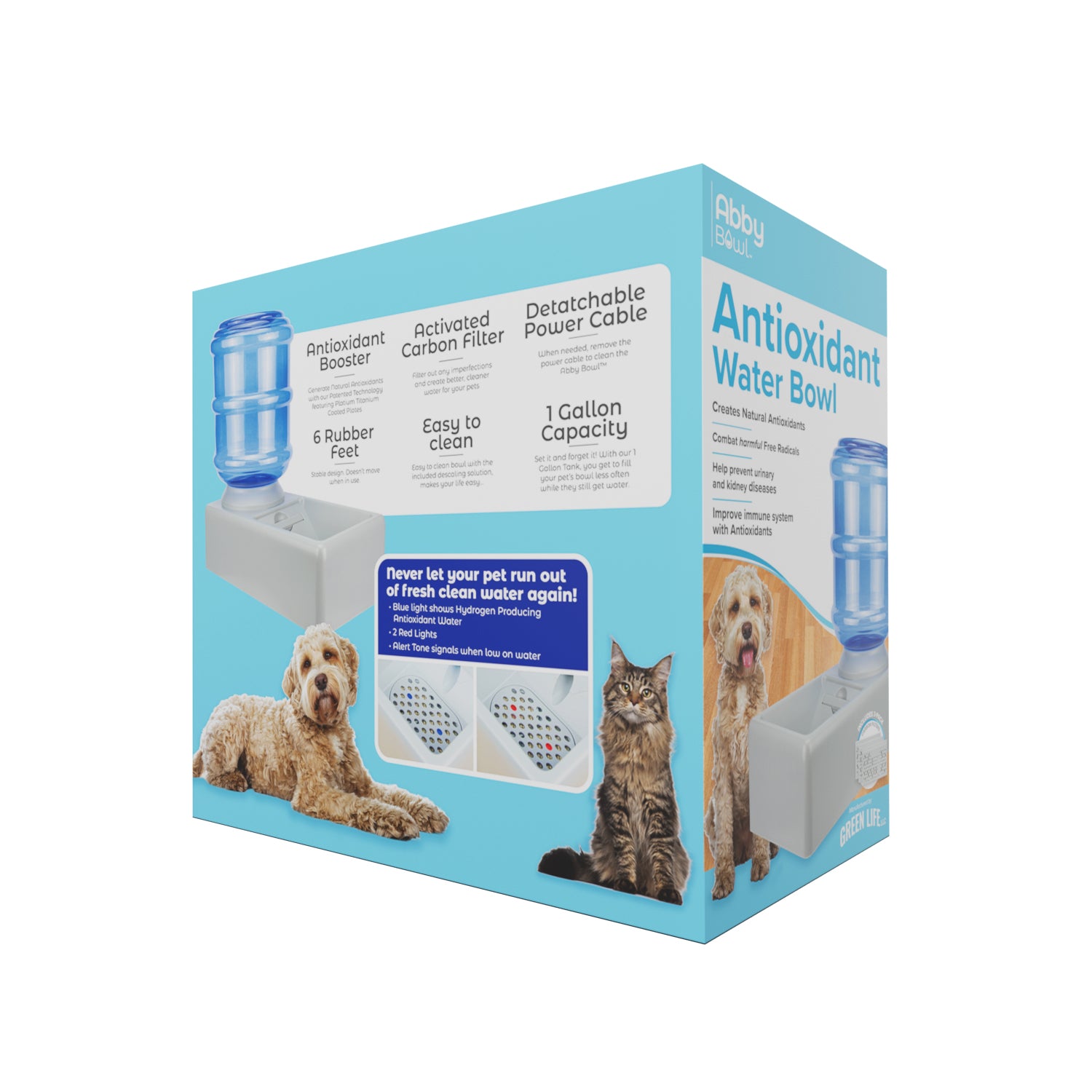 Abby Bowl™ | Antioxidant Pet Water Bowl
Give your pets Antioxidant Boosted water to improve their health, boost their immune system, and increase their vitality.
Includes:
3 Activated Carbon Replacement Filters
Tank Capacity:
1 Gallon
Are Your Pets Getting Natural Antioxidants?
Molecular Hydrogen or H2 is a natural antioxidant produced by the Abby Bowl™ for your pet's daily drinking.
Boosts Immune System Antioxidants are well known to provide powerful wellness for humans, and the same is true for your pets.
Reduces Inflammation Reduce Inflammation in your pets with natural antioxidants from Molecular Hydrogen produced in your pet's drinking water by the Abby Bowl™
Increases Vitality When your pet's body is running in top-top shape it will have lasting benefits including increased energy levels, less stress, and a healthier shiny coat.
Antioxidant Booster
1 Gallon Capacity
Activated Carbon Filter
Easy to Clean
6 Rubber Feet
Detachable Power Cable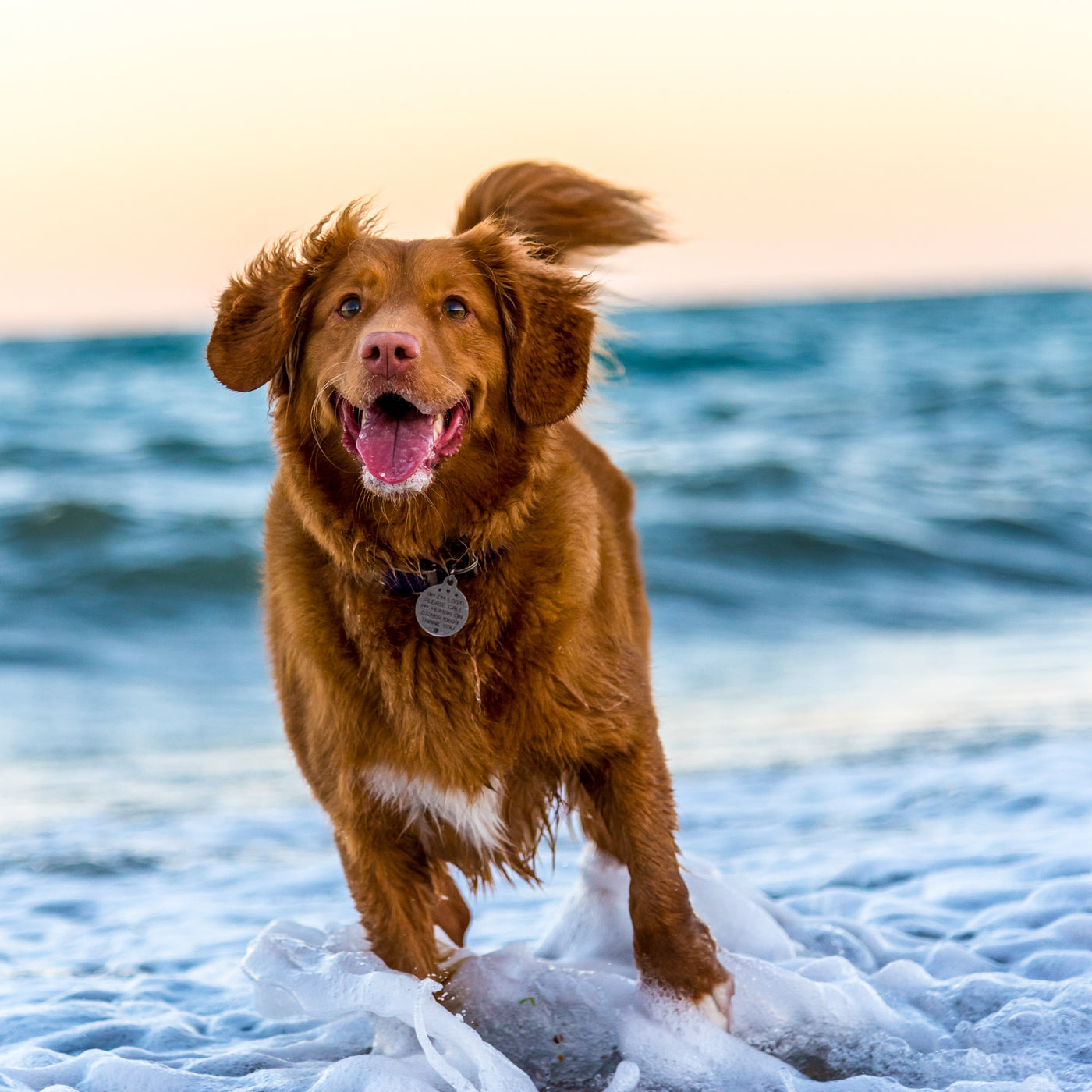 From Richard Mayer, CEO & Pet Lover
Our Story
This all started a few years ago. I wasn't feeling great, I had arthritis and GERD issues on a daily basis. After years of suffering, I was introduced to Kangen® Alkaline Water from a new golf buddy of mine. This water featured a slightly higher than average pH plus the added benefits of Antioxidants! After a few...
Molecular Hydrogen, also known as H2, is a powerful therapeutic antioxidant that helps combat free radicals in your pet's body. It also helps slow down aging and increases your pet's vitality!
Depending on your location it can take up to 7 business days via ground shipping. A shipping confirmation email will be sent with tracking details so you can follow your package from our doorstep to yours.
Some of our customer's pets drink out of them instantly, for others it may take some time. We recommend slowly introducing them to the Abby Bowl by placing it in a room with them. This will allow them to investigate it and become accustomed to it. Putting some of their favorite treats or toys may help. After they get used to it being around, add some water into the bowl so they learn that there's water there for them. Then you can fill the tank for all day hydration! Please note, some pets may not be used to the "glugging" of the tank while they're drinking, if they get scared, repeat the steps above to acclimate them again.
Clean: Depending on the number of pet's using the Abby Bowl, Clean Monthly. If you have more than 1 pet, or larger pet's you may have to clean more frequently.
Descale: Roughly every 6 months, you should descale your Abby Bowl while cleaning it.
Change the Filter: You should check the filter at least every month, and change it every 3 months. You may have to do this more frequently due to having more or larger pets.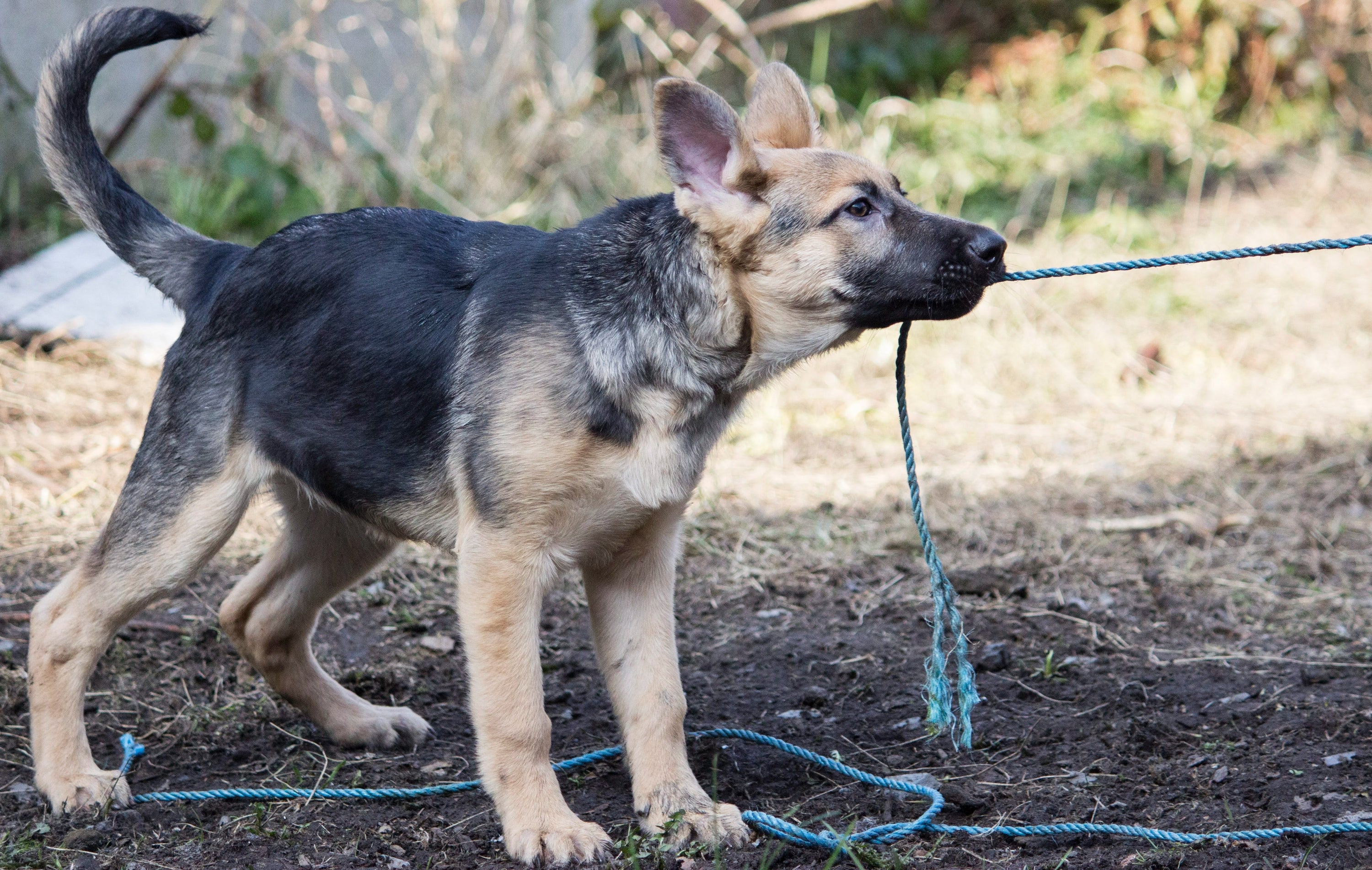 Our Wag tail worthy
Happiness Guarantee
We prioritize the happiness of you and your furry friends. So, if you're not happy, we're not happy. We stand by our products 100%. If you have any concerns with our products, we will resolve it, refund it, or even send you a replacement.